Mothercare, the UK-based babyware retailer has closed down in January 2020. A long spiral as the store struggled to cope with the relentless pressure from online retail.
Reading the BBC article in January, reveals some interesting data. The BBC reported on ONS stats of online sales as a percentage of total retail sales.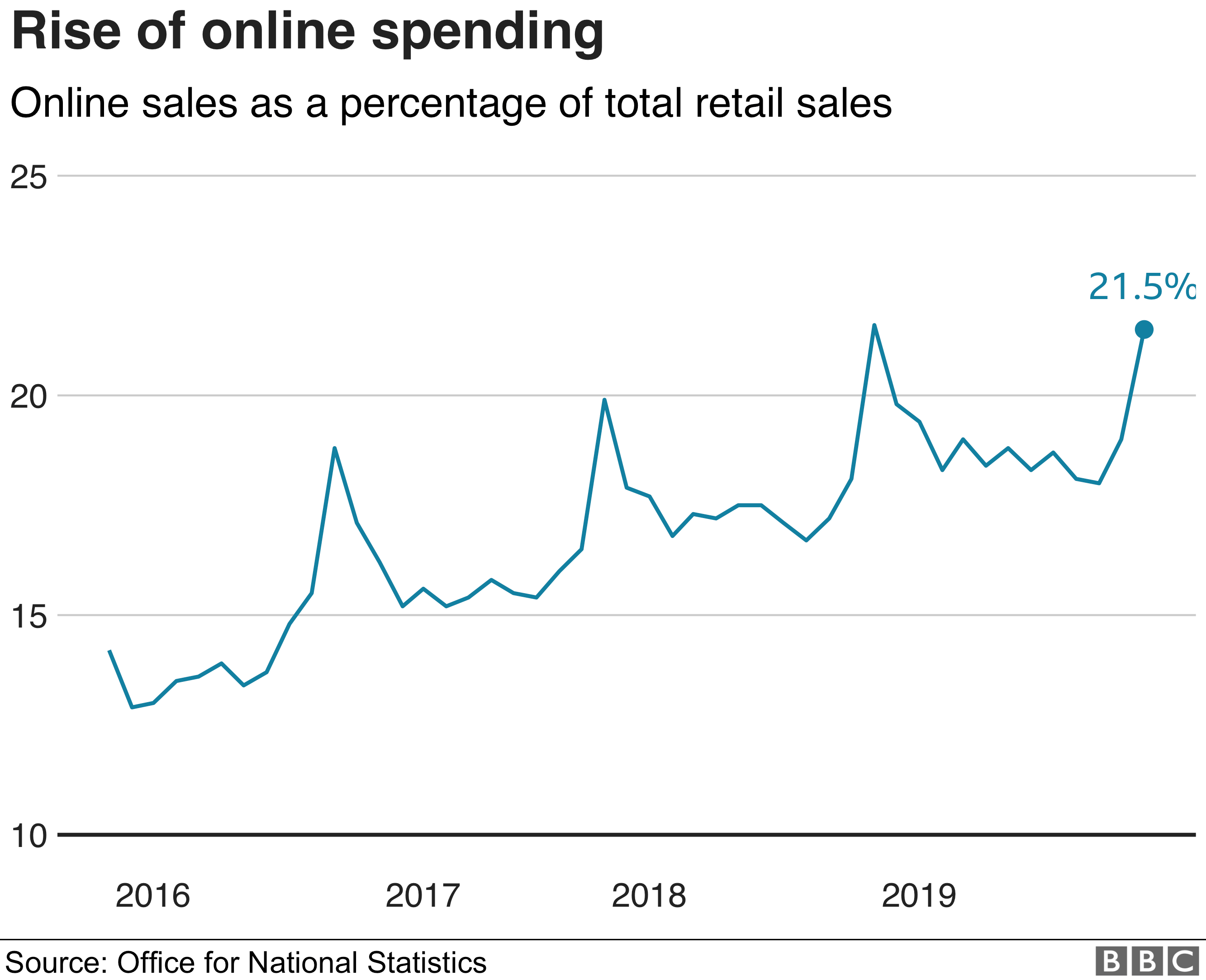 Two data points grabbed my attention
The peak Christmas percentage of 21.5% was barely ahead of the 21% recorded last year.

The share during the course of the year, however, was significantly above 2018, around 19.5% vs 17% in 2018.
This made me think:
Why does online share spike over the festive season?
Why are we seeing a peak share in Christmas? Obviously sales will peak in Christmas, but why would online share peak in Christmas. Its almost counterintuitive. I mean online has longer delivery times so in those frantic last few days before Christmas online tends to be very quiet.. and we all know how busy stores can get. If anything I would expect online sales as a percentage to dip over this period as the immediacy of physical retail benefits.
So what is driving online share over this period.
My theory
Availability
Gifting tends to be very specific. Physical retail ranging over Christmas is notoriously patchy as fast selling items are depleted from shelves and are not replaced because of volume pressure from other stock. Online does not suffer from the problem and keeps the hot items in stock.
The learning here: physical retail needs to work very hard to keep hot sellers in stock.